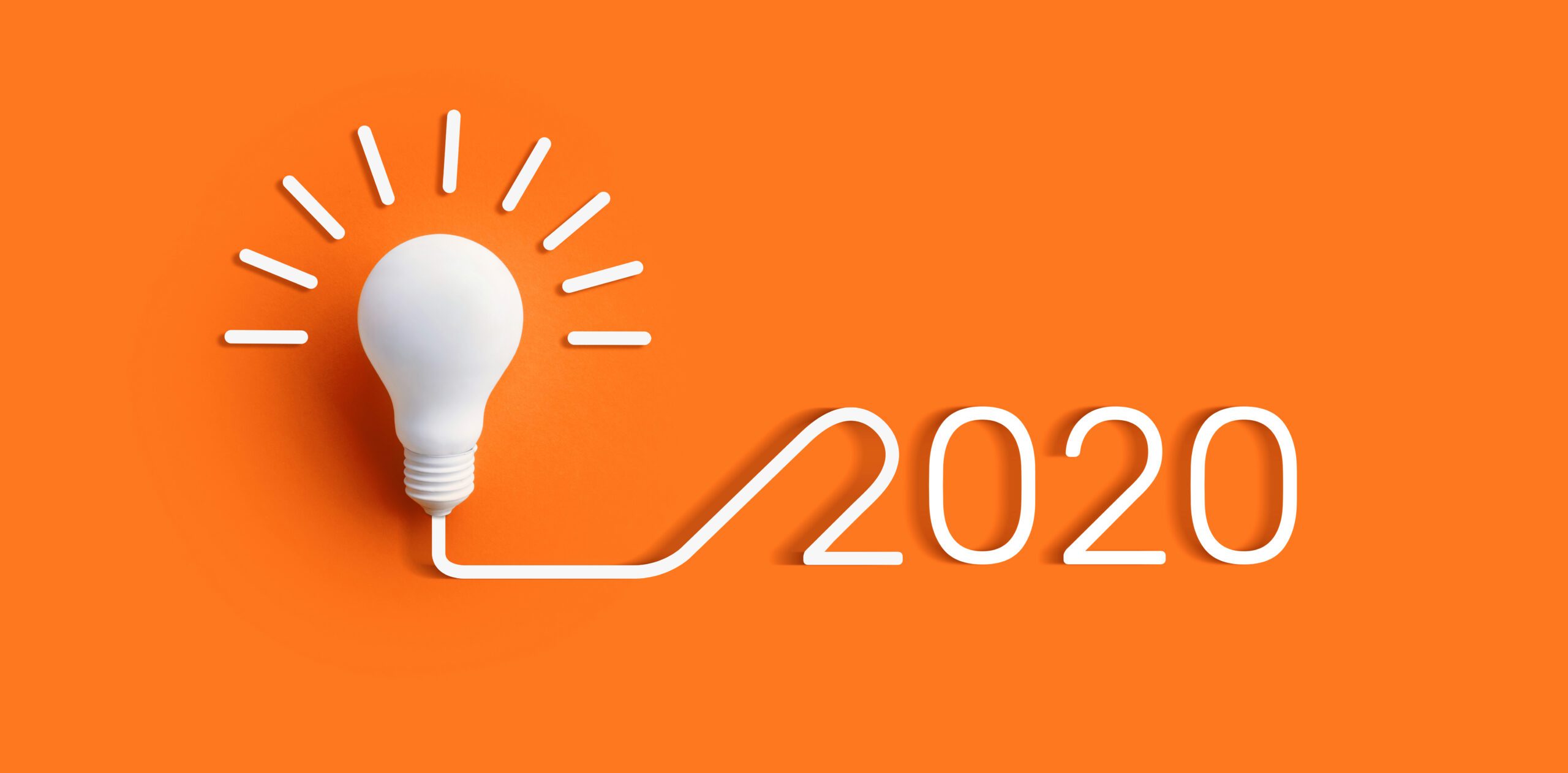 Ultimate Long Read
What is Brand Purpose, really? And is it going to change, post-coronavirus? We visited Creative Review's Webinar to find out…
As the industry comes to terms with a brand-new landscape (pun intended), we've been turning our attention to how the impact of COVID-19 pandemic is going to change branding and advertising as we know it.
Now, although it might seem like this is a sector without much direct impact from the coronavirus outbreak, doing the WORK of branding – finding values, visions and missions – has actually never been so important. We know, everyone says that – but COVID has shown us that the best brands are showing us who they are and what really matters to them.
Featuring some of the top bods in the industry, this month we tuned in to Creative Review's webinar about brand purpose, to see what the industry leaders had to say.
What is Brand Purpose?
Brand purpose is where the brand can make a meaningful difference to the world we operate in. The key word here is 'action' – whatever your brand purpose is, it should be action-oriented.
'What's the measurable and meaningful impact you're going to make?'
Of course, it makes sense that we should judge a brand on their actions, not just their goals.
As brand developers, it's important that we make sure that the actions we're planning have merit, to avoid the risk of executing actions which ultimately have no meaning. Pick your goals (and their relating stances and issues) carefully, though – every brand shouldn't have a voice on every topic – and being selective helps with the credibility of brand purpose, whereas a blanket approach of a brand purpose will dilute it.
For instance, taking a stride on a current political or social issue means very little or nothing at all without the internal work to back it up. For instance, we're used to big brands redecorating in rainbow motifs for Pride, the annual celebration for the LGBTQ+ community. But are those brands investing in their employees? What's their internal discrimination policy? How are they supporting these sides?
"Every brand shouldn't have a voice on every topic"
This is an important part of enabling your purpose to be seen as a real commitment to principles and ethics – rather than just a marketing fad, as a way to unlock the future of business. Brand purpose, after all, is designed to help brands grow – in both an altruistic and a commercial sense, as well as to hold our brands to account for the impact they have in the world, and celebrate what they can do.
How can marketing a brand play a role in this?
Avoiding a fast, shallow response to all political or social movements is key. Rebranding a product with rainbow packaging to reflect Pride seems to reflect brands feeling obliged to respond publicly without first doing the work internally.
This work – to learn about whatever social cause your brand purpose claims to support – is vital to both learn and grow (as well as to show your clients and consumers where your heart is).
From both an internal and external perspective – it's vital to invest in your brand purpose, whatever it may be. So how can brands respond when reacting quickly is the right move? Being aware and agile when it comes to social issues is the crux of it.
Brands who have preempted social movements and changes can authentically respond quickly, because they aren't just 'jumping on the bandwagon' – it is easy to respond quickly
and thoughtfully if you have first committed to addressing issues within your own business.
Our brand ethos, brand DNA, and brand behaviour worldwide needs to change.
Okay – so how does this apply to coronavirus?
As we all know, the COVID-19 outbreak dramatically impacted huge parts of society – NHS workers became truly on the front line; while the elderly were told to isolate for their own safety. In this confusing and unsettling time, brands were quick to take action – but the best actions were ACTS – not ads.
Oliver's company, Mars, supplied NHS workers with gift baskets containing Easter eggs. As well as being a sweet treat for hardworking doctors, nurses and administrative staff, this skirted the issue of empty stocks around Easter!
This simple, easy act required Mars to work out what their speciality led them towards. Their sister company, Pedigree dog food, acted in a similar way, by creating a scheme to help elderly people find dog walkers. In both of these cases, social media messaging was all very well – but action behind it gave these campaigns real heart.
Rather than channeling your brand focus into big, bold game-changing statements – respond in a meaningful and relevant way.
How has our relationship to our clients changed since lockdown?In general, there's more thought going into brand purpose today and how brands impacts on the rest of the world. Clients are considering how their brand purpose can connect to their actions – and this is reflected in their new approach.
For instance, we all know that now your brand is mainly seen on social media. If your company was tweeting, Instagramming or posting about your support for the NHS during coronavirus without any commitment or action to helping support the organisation – there's no real heart in that.
For instance, here at Ultimate, we worked together with Carex, the nation's leading hand wash company, to promote their fab work during lockdown providing vital handwash to both the nation and our NHS – check it out here.
Now, clients are turning their attention towards how their company is placed to make improvements – communicating to their agencies that they want their brand purpose to be rooted to a real, tangible difference. Coronavirus has shown even the biggest brands that their swish social media marketing campaign doesn't mean much without the work to back it up. As Bambach comments, at the close of the webinar: 'The real change happens when you're measured not just on financial metrics'.
Thanks for reading! We loved this fantastic webinar from Creative Review, which was part of The Lowdown, a series of regular broadcasts from Xeim brands including Creative Review, Marketing Week and Design Week.