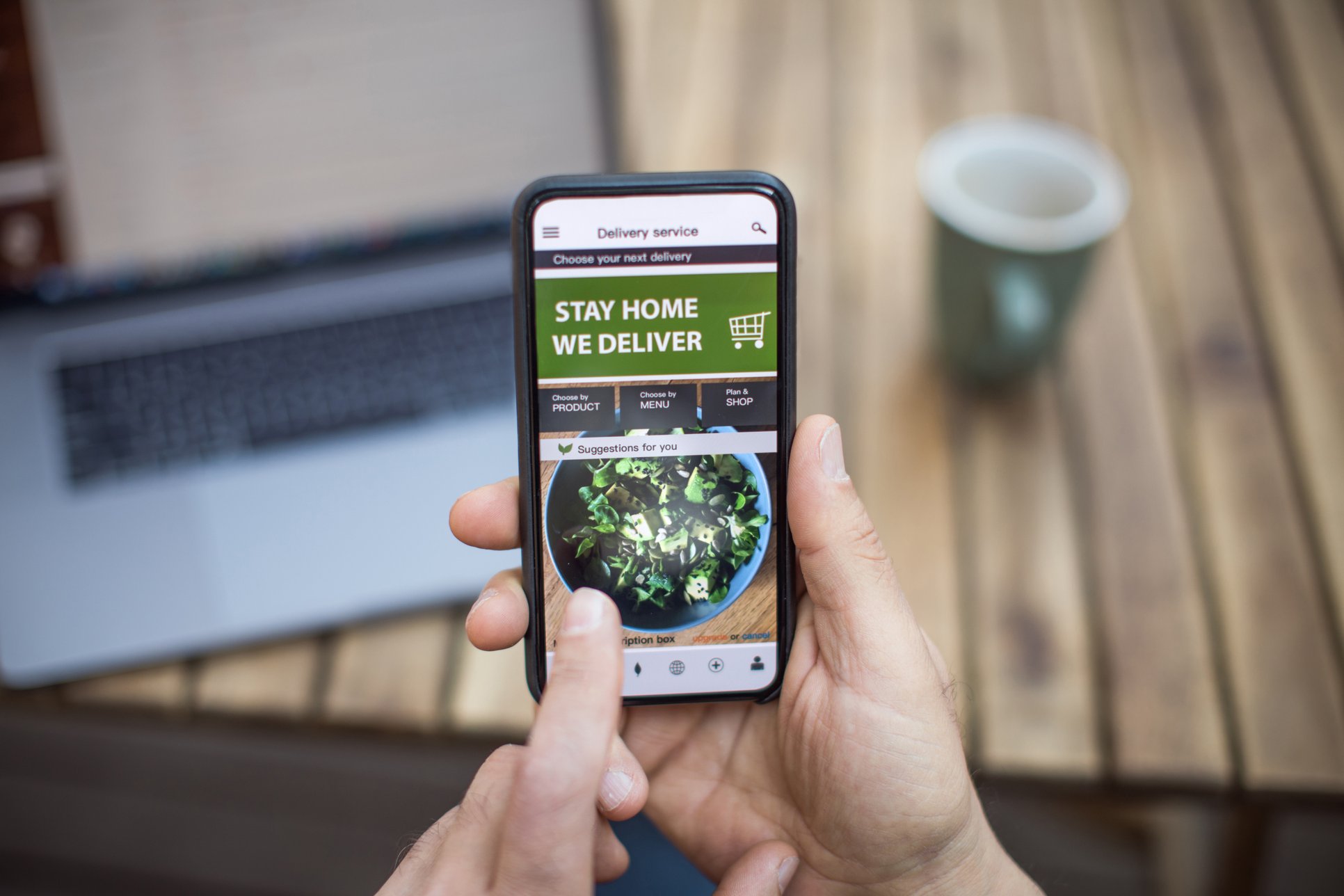 Ultimate Long Read
What will hospitality look like post-COVID-19? We take a look at how one of the hardest-hit sectors of the economy – hospitality – is bouncing back with tech.
It's no secret that today the world is hard to recognise as the one we left behind in March of this year. COVID-19 has taken its toll on many industries, as most of the world stayed at home as much as possible for a few months, to avoid the spread of the virus. Though many new guidelines are still in place today, over the past few weeks plenty of places have been able to reopen at long last!
The enforced closure of all restaurants, bars, cinemas, gyms, and virtually any other public place is no longer a feature of our daily lives – and here at Ultimate, we know we're grateful for that!
But what sort of a world is reopening? From perspex screens shielding cashiers, to ordering your next round on an app – a lot has changed in order to kick-start the economy safely. One sector rising from the ashes is hospitality, by using the helping hand of technology. Hospitality is one of the UK's hardest-hit sectors – with just 69% of venues expected to reopen – but is using all sorts of tech to ensure that its bounce back is as strong and safe as possible. What's being done, and can other industries take a leaf out of hospitality's book? Ultimate takes a look:
SOCIAL MEDIA:
Quick Communication: Rapid Responses to a Changing Crisis
One area of tech which is boosting restaurants and bars as they strive to return to normality is, of course, social media. Social media has long been a boon to independent businesses and small restaurants as they struggle to make a name for themselves whilst engaging with their growing customer base. During the pandemic, however, Instagram, Facebook and Twitter have become an easy way in which restaurants and bars can ensure that their communication is both personal and reactive – a vital component in the current situation.
Instagram and Twitter allowed local independent cafes, restaurants and bars, which may not have a website, a simple visual platform to communicate with their customers. Maximising the increased screen-time phenomenon which naturally accompanied the lockdown, these fast social platforms offered audiences a quick and easy way to see if their local cafe was reopening – on an app that they're already on.
In addition, rapid-fire Instagram stories and posts can respond to updates to an ever-changing situation; ensuring that new opening hours and policies can be rolled out as fast as they need to be. Where restaurants have been allotted new, outdoor opening areas to accommodate diners, this can be showcased quickly to ensure customers are aware of the changes.
Reach & Engagement
You've probably seen Instagram's 'Support small business' sticker pop up a few times on the platform during lockdown. This feature allowed people to share their favourite small business, and help them to reach new customers and stay connected to their others. This also meant that businesses could repost it to their own story, under an instantly recognisable feature – a quick way for consumers to spot and support smaller businesses.
Venues using apps like Insta also enjoy the benefit of increased engagement from their clientele. Using an app with interactive content – polls, sliding scales, and question boxes have thrown up a unique advantage in a time of lockdown: increased communication about how customers feel. For instance, public polls make it easier for restaurants to gauge how their customers are feeling about the return to normality – for instance, whether the majority of their clientele would be happy to eat inside; whether perspex dividers are necessary, and many other topical issues are easily set to Instagram's interactive features.
Contactless Customer Service
Of course, we couldn't talk about restaurants bouncing back with tech without addressing the biggest change in many venues across the country – ordering on apps! Personalised apps are springing up in almost everywhere you love to eat – and could soon be a permanent fixture. The apps are nifty – serving more purpose than one. The first and foremost is the most obvious: place your food or drink order on an app, through which you can pay, and the need to queue up at a bar or counter with other people is eliminated. This is, of course, a huge step in securing safety during COVID-19.
The other benefits are less obvious – but nonetheless important. Apps like these also allow contact tracing to become much easier – if you input your billing address to pay, there's an easy way to track down diners who may have become exposed to COVID-19 during the meal. Add the huge health and safety benefits to not having to queue for a pint, and this one really starts to seem like a no-brainer.
In addition, apps are also providing a brilliant way to link up hungry consumers and eager restaurants with one another – even if they aren't able to leave the house. With so many still shielding, or unsure about visiting their local favourites, apps like Deliveroo, JustEat, and other platforms are repairing this lost relationship. Many restaurants did not have such systems in place before the pandemic, which now are providing a lifeline for both restaurant and consumer – as well as creating more jobs for delivery drivers – essential in a tough business climate.
So there you have it – hospitality, though it's been beaten down, won't be down for long. With quick communication and savvy use of tech, plenty of venues are definitely finding a way forward into the future. Intuitive use of apps, promoting direct customer engagement, and using tech to enhance the customer experience are all ways in which hospitality is leading the way – to reopen safely and securely, whilst offering the standards of service we know and love.
Could other industries do the same?
There's no reason why not! Ordering cinema tickets, for instance, has long been an automated process – with self-service kiosks a norm. Contactless touch screens – which automatically block out seats within the government-allotted social distancing radius – could save an industry in peril when applied to theatre, live comedy, or the arts in general. A simple process of taking addresses for bookings of any kind (when names and numbers are taken) eliminates the work of contact tracing by half – a small price to pay for safety.
Making sure you're on social media is more than just a way to show you're keeping up – it might just make sure you're part of the future. So take your cue from hospitality: tech is the way forward (and who knows? It might just stick!).