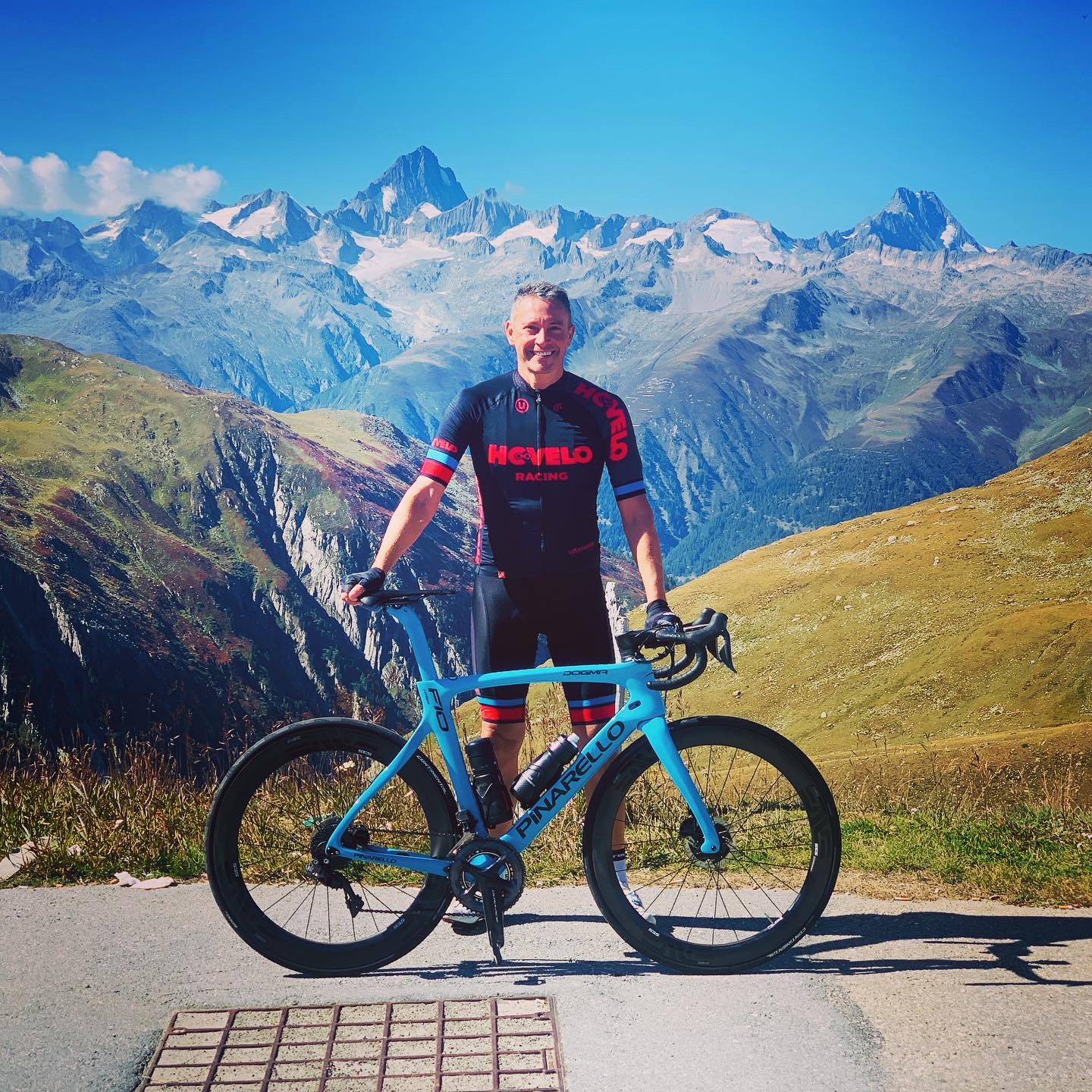 This week, Ultimate are delighted to announce that our CEO, Matt Townsend, has been selected to ride in the Tour de France for GT15 in 2020! The prospect of cycling all 3,500 kilometres of the Tour de France route just 24 hours before the professionals may be a daunting one, but it's a challenge that Matt and his 20 fellow cyclists in the GT15 team are eagerly awaiting. The self-funded team of riders have all been carefully selected from hundreds of applicants to take on perhaps the most famous and challenging cycle race in the world, all in aid of raising money for Cure Leukaemia.
The 'GT' of GT15 is the team's leader Geoff Thomas, the ex-England, Crystal Palace and Wolves footballer, who was diagnosed with chronic myeloid leukaemia in July 2003. Given just months to live at diagnosis, Geoff ultimately recovered and 15 years ago was declared in remission from the disease.
Cure Leukaemia is a charity which helps to bring pioneering life-saving drug and transplant treatments (including clinical trials) to cancer patients, and it is this charity which was instrumental in saving Geoff's life. Cure Leukaemia co-founder Professor Charlie Craddock CBE was part of Geoff's treatment team, who commented: 'What this team of people are doing is extraordinary. Their efforts will transform the outcomes for patients; and change the models we are using internationally to treat blood cancer'.
This landmark challenge is set to break all previous fundraising records for the charity, with the team aiming to raise an incredible £1,000,000. This money will be directly invested into funding specialist research nurses nationwide, to fund the Trials Acceleration Programme (TAP) network which Cure Leukaemia are funding from January 2020 onwards. With their fundraising, the GT15 team will be funding clinical cancer trials which will save countless lives.
Matt, and his fellow riders, will not only be focussed on fundraising efforts, but also their journeys towards building the physical strength and endurance needed to complete such a huge challenge. The Tour de France is famously one of the most challenging and notorious cycle routes in the world, requiring unparallelled levels of fitness and strength to get through the 21 gruelling stages and 3,470km involved – the 2020 version of which is set to be the hardest yet, according to British cycling legend Chris Froome. In order to meet the approval of the selection committee, the candidates' physical fitness and stamina was carefully assessed to prove their suitability for the gruelling route. Thanks to his participation in other world-famous cycle events, such as stage cycling events in Switzerland and the infamous Etape Du Tour, Matt has experienced the euphoric highs and inevitable lows of such a sustained physical challenge, and is ready to tackle the huge challenge of the Tour de France.
In order to ensure that he's fully prepared for the task ahead, however, Matt has set himself a series of physical milestones over the coming weeks and months. These will include an intense training schedule of 3 to 4 hours per day under the guidance of renowned cycling coach Alex Taylor, as well as further training activities focussing on core strength and stability, as well as a nutrition regime and weight conditioning schedule.
Here at Ultimate, we are immensely proud of Matt and in awe of the extraordinary journey he will be embarking on over the next eight months! As a company, we will be making a small contribution by fundraising ourselves to help Matt's efforts, through events and campaigns, which we will share over the following months. We will be closely following and sharing his amazing progress with you all, as we support him in this incredible endeavour to raise money for Cure Leukaemia.
Follow Matt on Twitter to stay up-to-date with his journey at @Ultimate_MattYou can donate to Matt's fundraising efforts through his JustGiving page: https://www.justgiving.com/fundraising/matt-townsend-tour-de-france
Follow Cure Leukaemia on Twitter at @CureLeukaemia or through their website at http://www.CureLeukaemia.co.uk
Follow Geoff Thomas and his fundraising journey at @GeoffThomasGTF
Written by Cia Risbridger November of 2019