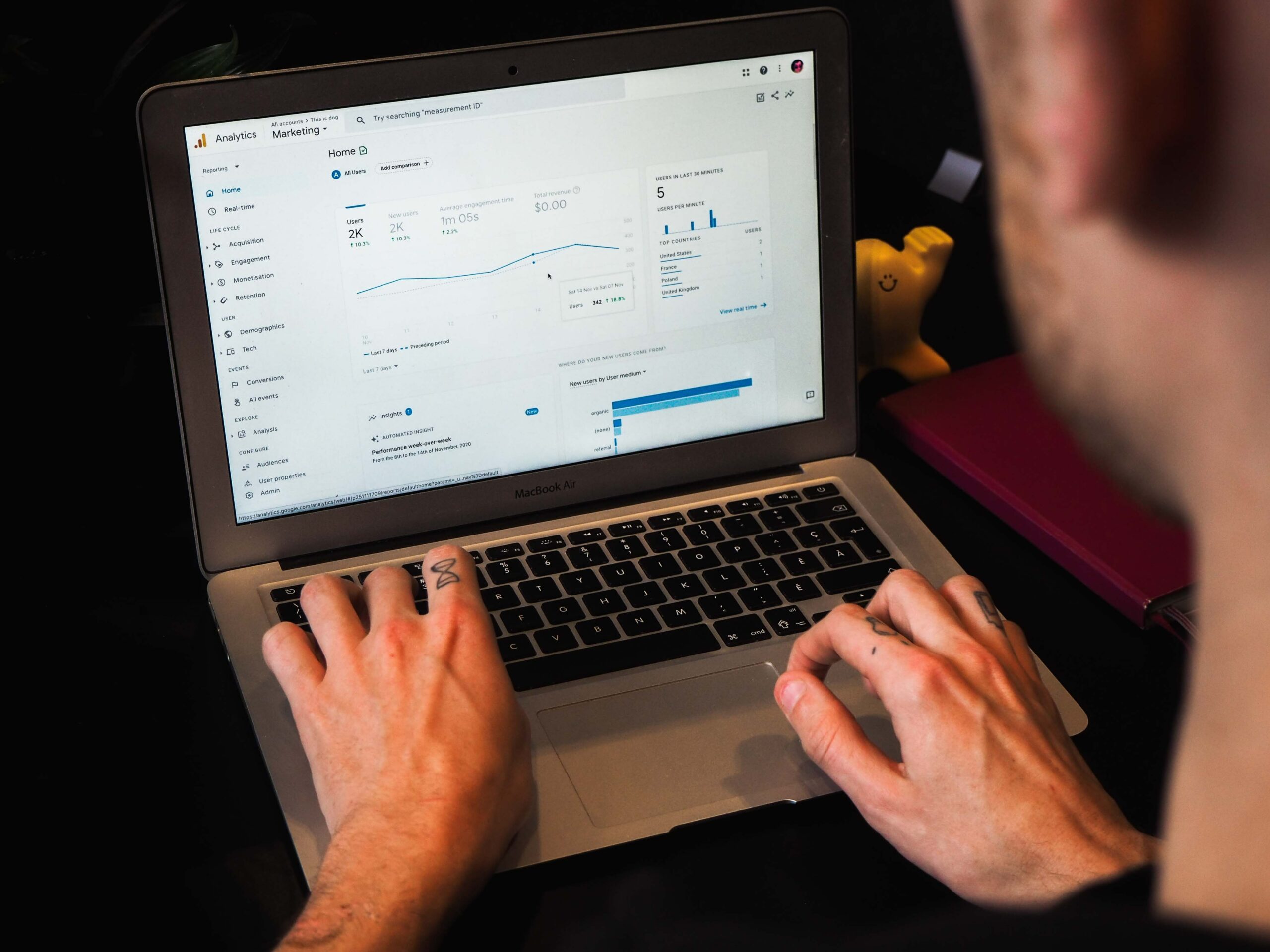 Millions of businesses and websites rely on Google Analytics to track user interaction across web domains and apps. The platform helps businesses and individuals track web traffic, monitor marketing channels, and measure key business objectives.
In March 2022, Google announced that it would be phasing out the existing version of Google Analytics (known as Universal Analytics or UA for short) by July 2023 and moving to Google Analytics 4 (GA4).
The departure from Universal Analytics and the ushering of GA4 marks a significant milestone in digital marketing and a significant transformation in how we collect, store and analyse users' data. In essence, Google is offering a fundamentally different measurement solution with GA4 compared to its predecessor.
Why now?
One could argue that Universal Analytics was getting "old". In fact, Universal Analytics was first introduced in 2005. That was before Steve Jobs revealed the iPhone to the world!
Compared to 2005, how we use the web now is significantly different. Cross-device journeys are commonplace; privacy is at the forefront of media coverage, and attribution models have become an ever-complex topic.
Therefore, the change from UA to GA4 marks a significant point in the world of web analytics and one that has a knock-on effect on data used for business, marketing and sales decision-making.
At the surface level, GA4 data looks similar to Universal Analytics. However, the internal mechanisms are vastly different. Most notably, GA4 uses events instead of session-based data and is better suited to meet the demands and challenges of today's digital infrastructure. It's important to state that this isn't a perceived 'upgrade' of the platform, moreover a completely new way of collating data into a new reporting modal.
Google is not the only brand to face this challenge, as all data vendors are facing the same data privacy challenges. So as time passes we shall see more platforms updating and adjusting their systems to ensure that consent of data collection is at the very core.
What does it mean for my business and website?
At the point of writing this guide (August 2022), there are no surface-level changes to your business or website. At Ultimate, we are proactively working to ensure that each of our client's accounts are smoothly transitioned to the new age of GA4.
As the July 2023 deadline looms, you will hear from us regarding the steps we are taking to ensure a seamless transition.
Nonetheless, it is worthwhile to point out that the change to GA4 is not your run-of-the-mill application update. Google is fundamentally changing the way it tracks users. The changes present an exciting challenge and require us to adapt how we analyse, interpret and report on user data.
That said, our ethos is to get ahead of the game.
We aim to proactively prepare for the shift to GA4 before the July 2023 deadline and keep our clients regularly updated.
Using UA and GA4 simultaneously
Although Google is encouraging its users to start using GA4 exclusively, the reality is that most marketers are running UA and GA4 installations in parallel.
Ensuring your GA4 property is set up is the first port of call. After all, GA4 will only start to collect data from the moment it has been set up. Ideally, the GA4 set-up should have been done before July 2022, so you can view year-over-year data comparisons when UA is phased out in July 2023.
At Ultimate, we ensure that all of our client accounts are set up with GA4 and proactively familiarise ourselves with its features and functionality.
If your business has not set up GA4 yet, we can help.
GA4 highlights
New look
With the introduction of GA4, Google implemented a fresh user interface to go along with its new arsenal of features and functionality. In fact, the user interface is similar to some of its other Google Cloud apps.
The GA4 dashboards are split into four sections: Reports, Explore, Advertising and Configure. The sections can be used to examine data in different ways, build custom reports or configure account settings.
Machine learning
GA4 uses the power of AI and machine learning to extrapolate data from existing measurements and offer insights and assumptions about traffic patterns or user behaviour.
Privacy friendly
We are moving to a privacy-first world, and GA4 is Google's answer to the problem of how you track users in a cookieless environment where personally identifiable information is off limits. For example, IP addresses are no longer stored and displayed; users can better configure their device and geo data collected, and Google Signals can be deactivated to stop Google from linking data to someone's Google account.
Lastly, Google is taking steps to ensure that data is compliant with GDPR by ensuring that EU device data is only processed on servers within the EU.
Streams
In contrast to UA, data in GA4 is collected using streams, such as a website, an iOS app, or an Android app. The streams work independently of each other with the ability to finetune each stream's configuration. The streams can be combined to form a "property" to understand multi-device or cross-browser user journeys better.
Reporting
GA4 offers an array of exploration template reports that come out of the box. Although some of the reports were already available in UA, the exploration templates in GA4 streamline the reporting process and provide additional customisation.
Report templates such as the funnel or path exploration, combined with custom dimensions and other data segmentations, can provide excellent insights into your business' conversion funnel, lead acquisition pipeline or general user behaviour.
Summary
Challenges and opportunities are associated with any significant change, and GA4 is no exception to the rule. Countless businesses and websites will be affected by this shift, and marketing teams worldwide must adapt to a new way of collecting, storing and analysing users' data.
At Ultimate, we're looking forward to what the future holds for web analytics. We see this change as an opportunity to review our reporting and ensure that our data-driven marketing approach consistently delivers value to our clients.
Want to learn more or have questions about how this may affect you? Feel free to get in touch with one of our knowledgeable team, and we'll be happy to discuss what this means for you and your business.