The world's shifted – let's get moving too.
The death of the high-street has been a long debated topic, but is now really the time that online shopping will win out? At the moment, global retail and e-commerce are changing the entire face of retail, both online and offline. Of course, this is partly attributable to the huge impact that COVID-19 has had on the way we live and shop. But are there other factors? Our team attended the HubSpot Shopify Integration Deep Dive to learn more.
First up, some pretty shocking stats. By the end of 2020, we'll see 6.5 trillion expected e-commerce sales, and by 2021, a projected 2.1 billion people will purchase goods online. These facts point to a huge e-commerce market. Is this across the board?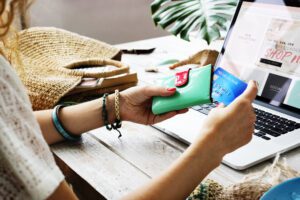 HubSpot's take on it: no. From the data available on this market, although it's pretty clear there's an increase, it turns out to be a marginal increase in plenty of sectors. There are the usual suspects cropping up as exceptions – health and hygiene industries naturally saw a huge boom across e-commerce sites, with online food shopping a close second. Thirdly was the spike in digital streaming sites and their online revenue – did you think you were the only one making the most of furlough by binge-watching all your favourite Disney films? Think again… Amazon Prime Video, Netflix, and the recently-rolled out Disney+  have all enjoyed growing audiences during lockdown.
A vital change which is being noted by the HubSpot pros, however, is in user behaviour when they are on the sites. Across the board, people have been starting to undertake more research, leaving more reviews, and asking more questions. All good things! A clear, transparent process really helps users to know when they've found the right service or product – and reviews are always a vital part of this.
In lockdown, with physical tests or demos of a product or service out of the question, it's understandable that reviews are skyrocketing – people want others to know when they've had a poor experience, as well as wanting to boost their favourite companies when they've had a GREAT experience!
So, here at Ultimate, we're advising our clients that right now it's really worth keeping up to date with an independent body like Trustpilot, if you want your company to really stand out. Changing consumer habits means that you'll need to change tack, too.
HubSpot also shared their insights into Bazaarvoice's latest reports, which help to highlight the impact on each sector and their respective e-commerce performance at the moment. Services, hardware, sporting goods and business & industrial supplies have all skyrocketed in recent months at a minimum of 136% up from 2019! Unsurprisingly so – this makes sense, with the rise in DIY, home workouts and working from home that we've all been inundated with on social media. Meanwhile on the other end of the spectrum, global retail of luggage has dropped (again, nobody's buying that gorgeous new suitcase to travel from the bedroom to the kitchen) and office supplies are down 27% from their 2019 levels.
Bazaarvoice says: 'Based on the data, March 2020 growth was massive for e-commerce, but April 2020 grew even faster with every indicator we track (page views, order count, review submission, question submission) more than 3x the March 2020 numbers, and growth in each is growing more than 2.5x faster than it was pre-crisis'.
This hard data is changing the way we work. Our emphasis now as an agency is shifting, towards working out where e-commerce is a viable option for our clients and fine-tuning it (and where it isn't, considering new and future e-commerce opportunities). We're also refining our practice on social media – talking to your customers more directly is becoming an increasingly popular way to up your reviews and rankings. Just consider well-established drinks brand innocent or up-and-coming ethical sportswear brand TALA – a friendly voice on your social media goes a long way to making those human connections, and getting those positive reviews.
We think it's vital to keep those eyes peeled for the next few months of data – things are changing faster than ever in the world of e-commerce and consumer behaviour, so don't fall behind…